I've got a photo heavy set of links for you guys today, so I hope you enjoy them!
The Photographer Who Rejected Racism in the American South
This fantastic article about recently discovered photographic plates depicting a wide range of folks from the South is really fantastic. In a time and a place when the law mandated that blacks and whites live separate lives in every way possible, this man opened his doors to anyone who wanted their portrait taken. It reminds me a little bit of the way Vivian Maier photographs were found - this little slice of history that could too easily have been lost.
First Look: Bettina at Galleria Carla Sozzani
Bettina (born Simone Michelle Bodin) was one of the most iconic models of the 40s and 50s, but I don't think she has quite the same name recognition as someone like Dovima or Suzy Parker. It seems like she had an incredible life, though, and I would love to hunt down a copy of her 1965 autobiography.
Will misogyny bring down the atheist movement?
It kind of weird to realize that Buzzfeed, home of lists of things from the 90s that you'd forgotten about and quizzes about which Harry Potter character you should mate with, actually does really interesting, well-researched articles as well. This one, about sexual harassment in the skeptic movement, was a great read, if a very depressing one. You would think that people devoted to rational thought would be slightly more rational about sexual harassment in their ranks, but the same issues that crop up when women start to move into any traditionally male dominated spaces are present here as well.
I'm just going to leave Emma Watson's speech to the UN here for you. It's both awesome and relevant.
Realistically Colorized Historical Photos
I love the stark beauty of black and white images, but there is a distancing effect to photos that aren't in color. I mean, we see the world in color, so black and white can seem sort of unreal to me. That's why I loved these photos that have been digitally colorized. They may or may not be accurate, but there's such a sense of vibrancy and life to the color images that it kind of took my breath away.
30 Years of the Coens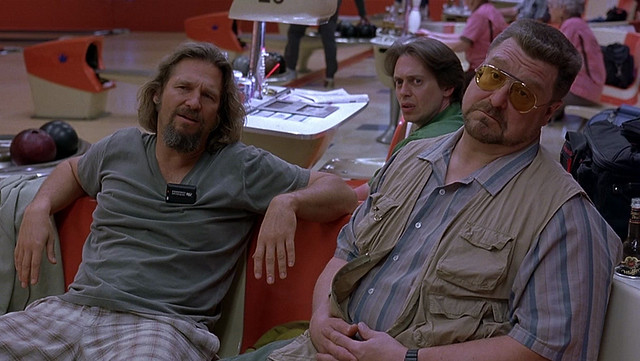 So this isn't one article, but a series of articles from an author rewatching all of the Coen Brothers' films in chronological order. I haven't seen all of their films - not by a long shot - but reading these reviews makes me want to have a binge weekend with them. My favorite, given who I am and how old I am, is
The Big Lebowski
, but I've never seen a Coen Brothers' movie that I didn't enjoy.